Baby's Day at the Movies
THE NEXT BABY'S DAY AT THE MOVIES IS FRIDAY, December 19th.
Playing this week:
Night at the Museum: Secret of the Tomb (PG)
The Theory of Everything (PG-13)
The Hobbit: The Battle of the Five Armies (PG-13)
Exodus (PG-13)
Wild (R)
Doors open at
9:15
am and all six movies start at
9:45
.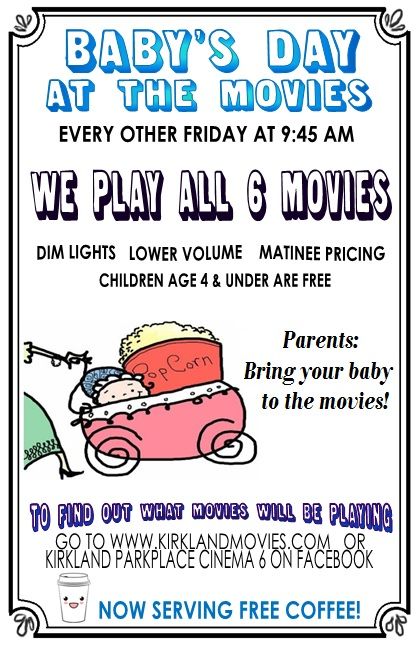 Baby's Day at the Movies is a special, early morning showtime where we play all six movies we currently have. We dim the lights and turn down the volume so babies can sleep and Mom and Dad can watch the latest new release.
Schedules are available at our Box Office.
*This program is subject to cancellation at any time.